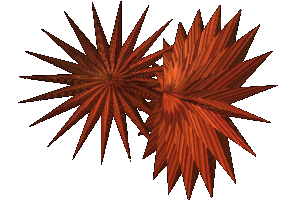 Dear Friends,
Last year, I purchased Herbal Formula #16 before I moved away from Portland. I began taking this pre-natal formula at the time that I was only two months pregnant with my first child. I did trust that everything would go fine, but since we were living in a rustic area of Idaho where we had no electricity or running water, I wanted all the ease and support I could get during childbirth.
To make a long story short, when the mid-wife arrived, I was still up and walking outside with only mild cramping sensations. She told me to relax, that the process was just beginning, and that the baby probably would not be born until the next day, being as how it was my first delivery. However, she was absolutely surprised when she checked me and found out that I was dilated to 8 1/2 centimeters. I actually ended up going through the birthing process without even knowing it. I finally started to push, and an hour later, our daughter was here on Earth.
Some friends were there to give my husband and I support and take some pictures. It was the best birthday party any of us had ever been to before.
I thank you for making this herbal formula available to me, and I thank God for making it available to you.
Now, with a few pounds to lose (more than a few, really), I would like to try your Herbal Formula #51 and Vibrational Formula #125.
Thanks. We love you,
Sue Reilly
Idaho


Dear Sir,
I had a rectal irritation for about one year.
I began taking Herbal Formulas #33 and #55, both of which have helped me very much with my rectal problem. I started taking this formula about a month and a half ago. Before I began taking it, I was bothered day and night with much pain. Now, the only pain I feel is almost unnoticeable during the day (which is only a minimal amount) and hardly ever occurs. I've had this problem for over a year and a half before I started taking this formula.
I can unconditionally recommend Herbal Formula #33 as a very good remedy for this problem. I can also endorse Herbal Formula #49, due to a pinched nerve in my abdomen. Whenever it flares up, I take this formula and I feel fine again. Each time I take the formula, the pinched nerve seems to take a longer amount of time to flare up again. Now, it almost never bothers me.
Paul Pitchlynn
Portland, OR


Dear Joseph,
I thank you gratefully for the help with all your herbal formulas. They do work. For instance, Herbal Formula #14 got rid of the congestion and flu so quickly. It worked so well that I told a friend to come in and get some, and it helped her as well.
Herbal Formula #56 has also done wonders for me. I feel so good from taking them. I lovingly thank you. God bless you!
Pamela Warfield
Portland, OR


Dear Joseph,
I called you last week from Hawaii for a yeast infection remedy for our three-week-old baby.
After I received it, I began taking Herbal Formula #15 and it only took four days for our baby's tongue to clear up. Now, a week later, she seems to be almost totally over it. She vomited up some heavy mucus prior to this, but has had only slight mucus attacks since taking the formula. She is very much improved, and we are graciously thankful for your quick response to our problem.
(Name Withheld Upon Request)
Hawaii


Dear Sir,
I wanted to write and tell you how much I appreciate Herbal Formula #18. My skin doesn't get red patches or break out in a rash nearly as much. It must work from inside my system because my eczema is hereditary and in my blood.
I just feel a whole lot better when taking the formula. Thank you.
Eileen Sulbus
Portland, OR


Dear Joseph,
I have always had problems with inflammation and congestion in my sinus cavities. Until I used Herbal Formula #44, I have never had what I consider to be satisfactory results. This formula is the only remedy thus far that brought me the relief I desired. I am, and always will be grateful to your and your staff.
Richard A. Platt
Portland, OR


To Whom It May Concern,
I have always had problems with my complexion since early adolescence. Needless to say, I have tried nearly everything on the "market" to improve the condition of my skin. I have probably wasted hundreds of dollars on creams, lotions, masques, pimple removers, etc. I am 24 years old now, and have been trying to find something that works for over 13 years. Finally, I know that I have found it.
A couple of weeks ago, I visited an herbalist named Joseph in order to once again try and find something that would clear up and enliven my complexion. I was introduced to Herbal Formula #60 and Vibrational Formula #134. Within two days, I noticed a dramatic change in my complexion. The color of my skin was more alive, and even my cheeks became rosy. The acne began vanishing, and the overall texture of my skin was beginning to change. My skin was in pretty bad shape before I found this herbal formula, and I realize that after years of abuse and neglect, it is going to take some time before my skin will return to a perfectly healthy and natural state. I am watching carefully what I eat, and staying away from as much processed or junk food as possible. I have complete faith in these formulas, and will continue to use them in conjunction with watching my diet as well.
Thank you, Joseph, for creating these formulas. You've certainly made life a lot more pleasant for me, and I am grateful.
Suzanne Trull
Portland, OR


To Whom It May Concern:
We have been doing business with Joseph for more than a year now. We have had occasion to use his herbal formulas more than once.
After spending many dollars on prescription or over-the-counter drugs that failed miserably to do what they had been advertised to do, we finally found something that worked.
Recently, I had a fever with a temperature of 100 degrees. I had missed three days of classes, due to excessive coughing and a congested head and other discomforts. After taking Herbal Formulas #14 and #44 for a day or two, I was able to eat some solid foods that I hadn't been able to do for almost a week. My fever quickly disappeared, and my head and sinuses felt clear once again.
In my opinion (and I also speak for my wife), these herbal formulas (along with others that we have used) work extremely well.
We have also used Herbal Formulas #47, #18, #30 and #60 with great results. Thank you, Joseph.
Andy Taylor & Debi Hendrix
Portland, OR


Hi Joseph,
Four weeks ago, I purchased my first supply of Herbal Formula #51 and Vibrational Formula #125, and they truly amazed me. You are such a help to so many. I've centered my energy often for your cause, and hope its going smoothly.
Thanks so much.
Janis Souders
Myrtle Pt., OR


Dear Friends,
My father has been using your herbal formulas ever since he was flown to Denver and then told to go home and die because he would not survive surgery on his heart. He has done quite well in relation to his condition while taking the herbal formulas. He admits that the formulas make all the difference in the world.
I also have cancer. We lost our home, business, possessions, etc. in order to pay the medical doctors and pharmaceutical companies for what they could not do --- help us. A hundred years ago, the definition of a "quack" was someone who charged high prices with little results. Sound familiar? We still owe thousands and thousands of dollars to them on co-signed bank notes. I desperately need some more herbal formulas, but feel that my father needs his worse than me.
God bless!
Vanda Just
Seattle, WA


Dear Joseph,
In May, I purchased Herbal Formula #63 and Vibrational Formula #137 for stomach ulcers. In three days, I had no more pain, but continued to take the formula for two more weeks. I've had no distress at all since then.
I also take Herbal Formula #9 and Vibrational Formula #79 each night for arthritis. Since taking them, I wake up in the morning free of pain.
I am also taking Herbal Formula #49 for nervousness. It is wonderful. No more synthetic tranquilizers, ever! Thank you.
Laurine Share
Portland, OR


Dear Sir,
I had taken medicine from the doctor for my nerves, which didn't help. Within a week, Herbal Formula #49 helped remove the "butterflies" in my stomach caused by nervousness.
Herbal Formula #56 helped me greatly. I hadn't been able to make myself do anything for about 4 years. When I started taking this formula, within a week I was doing everything I wanted to. Thank you.
Pauline Parker
Portland, OR


Dear Joseph,
I had a severe viral infection in my throat with a temperature of from 101 to 104 degrees for a period of 14 days. During this time, I visited a local hospital emergency room on two separate occasions. After being diagnosed, I was given penicillin and told to take aspirin in order to reduce the fever. My condition was becoming worse whereupon I sought help from an herbalist named Joseph. After taking Herbal Formulas #38 and #44 for only one day, my condition returned to normal. Amen!
Jack Wigmore
Portland, OR


Dear Sir,
I've been using Herbal Formula #27 for a couple of months and have gained significant results. My eyesight is improving for distant objects, and I'm pleased.
Thank you.
Nancy Roby
Portland, OR


Dear Joseph,
For over 10 years, I was bothered by a small circular skin infection. I visited numerous medical doctors, chiropractors, naturopathic physicians and skin specialists and tried the different remedies and prescription drugs that they suggested I use. Finally, they all shook their heads and recommended surgery. Of course, the medical doctors had recommended surgery from the start.
My records with you, Joseph, will indicate that I began using Herbal Formula #60 three months ago. Now the infection is completely healed with only an extremely small amount of scar tissue remaining, which itself is steadily loosening and flaking off. I anticipate being entirely free of the scar tissue as well within another 30 days or so. My warmest regards to you.
A. E. Himes
Portland, OR


To Whom It May Concern,
I used Herbal Formulas #9 and #49 together and experienced fantastic results. No stomach trouble at all, and less headaches than I've had in the last five years.
Cynthia M. Mason
Packwood, WA


Dear Joseph,
Enclosed is the four dollars I owe you for Herbal Formula #53. It did not work on my ringworm fast, fast, fast like prescription drugs, but it did work good, good, good. Keep up the good work.
Rory Tyler
Ashland, OR


To Whom It May Concern,
Herbal Formula #55 and Vibrational Formula #129 removed all the troublesome pains that I suffered from for the past 3 or 4 months. The pain was so bad at times that doing any activity at all was difficult.
After taking the formula for 7 days, all the pain disappeared and has not returned.
Glenn Thurber
Portland, OR


To Whom It May Concern,
I have had so many allergies that I tried Herbal Formula #4 and soon experienced no sneezing or tearing in the eyes. I ran out of the formula and the next day the same old sneezing returned, so after a couple of days I knew that I should get some more of this formula.
Betty A. Thomas
Portland, OR


Dear Sir,
I used Herbal Formula #27, and my vision is much more clear now. I am able to see in much better detail now that before. The blurred vision has nearly completely gone.
Keith Teach
Portland, OR


Dear Joseph,
Thank you very much for Herbal Formula #44 that I purchased in April for a congested lung condition, due to excess smoking. I am relieved to report improved breathing, although I still smoke.
Congratulations on your good work in the field of herbal medicine.
Robert Endriss
Portland, OR


To Whom It May Concern,
I have used Herbal Formulas #33 and #51 and have found them both to be very worthwhile. I have no adverse reaction from taking herbs. I do not believe in taking pills over the drug store counter. Please, we need herbs, as this is a free world. Sincerely,
Gloria Hendrix
Portland, OR


Dear Sir,
I purchased Herbal Formula #9 for arthritis in the knee. It definitely is helping me.
Anna R. Heide
Portland, OR


To Whom It May Concern,
I used Herbal Formula #1 and Vibrational Formula #71 for my back problem, and found that they gave me great comfort. I also got the same results from using Herbal Formula #49 to help me sleep.
Richard W. Davis


Dear Joseph,
I used your Herbal Formula #48 for my daughter who had a sprained ankle. She is quite stubborn and wouldn't stay off the ankle, but continued going to school. Within 48 hours of taking your formula, her ankle was considerably better.
I also used Herbal Formula #60 for a reaction I had to chemical make-up, and within 12 hours it was much improved.
(Name Withheld Upon Request)
Portland, OR


Dear Sir,
I have been taking Herbal Formula #13 for a few weeks now, and it has helped me a great deal with memory.
Also, Herbal Formula #65 I couldn't be without. Thank you.
Rev. Billy J. Asbury
Hood River, OR


Dear Joseph,
Slowly but surely, I feel the breaking down of my extra baggage and the REAL body emerging. Since taking Herbal Formula #51 and Vibrational Formula #125, all the fatty areas glow with a new redness that signifies much needed circulation. When I'm slender and exotic (and I mean to be), you'll here from me again.
Janet Smith
Portland, OR

Dear Joseph,
I would just like to say that Herbal Formula #60 was very effective in removing my skin rashes. I do not know what the rashes were, where they came from, or what or who may have caused them, but they have been taken care of and I am much relieved.
I did try other natural remedies prior to using this formula, but with little or no help.
I am truly thankful to the herbal formulas and to you, Joseph, for helping me to believe that herbal remedies are as natural and logical as placing wood on a fire in order to keep warm.
Sincerely,
Miles Stonekamp
Portland, OR


Dear Joseph,
I'm 28 years old and had arthritis in my right elbow and my left knee joints. Within a couple of months, my arthritis gradually went away. Now I only need to take Herbal Formula #9 once in awhile.
I have had occasion to use Herbal Formula #14 when I first have a cold, and with excellent results. I find that within a couple of days, I feel much better than I did in the past, when I was taking pharmaceutical medicine.
For some time now, I have had sinus problems. When I start to get a cold, my sinuses is the first area to give me a problem. I also noticed that when I take Herbal Formulas #14 and #44 together at the same time, my cold and sinus problems disappear much faster.
I am seeing a chiropractor for a back problem that was so severe that I had to quit work about 4 months ago. During this time, I have used Herbal Formulas #1 and #52 for pain before each adjustment, as well as to relieve the strain on the muscles and nerves after each adjustment. During this time, I also took Herbal Formula #49 to help me sleep. I used to take prescription drugs in order to get to sleep at times. I would wake up drowsy and continue to be that way for a long time after I awoke. I now take Herbal Formula #49 and feel much more peaceful instead of drugged as I go to sleep, and when I get up in the morning, I feel alert.
I have used several other of your herbal formulas with great success, including Herbal Formulas #45 and #66 to help my lymph glands when I get a sore throat, #54 for menstrual pain (I was troubled a lot before, and now I only need to take it during the first day of my cycle), and #33 for hemorrhoids (I can't believe how fast it works).
It's so terrific that now I feel so good. I feel healthy and clean inside --- not full of pills and drugs. I used to feel "under the weather" most of the time, and I finally decided that I was tired of being sick all the time and that I was going to do something about it! I wasn't going to feel like a walking pharmacy anymore. I'm going to feel human --- the way I was meant to feel (inside and out)! I feel like a person. It's great to be alive and to choose what I want to treat myself with in order to heal my body.
Thanks a million, Joseph.
Sally J. Schultz
Portland, OR


Dear Sir,
I purchased Herbal Formula #51 and Vibrational Formula #125 at the end of June. Although I dieted inconsistently over a month, I consistently lost both weight and inches and continued to maintain the weight loss.
Eloise Ssigutz
Portland, OR


Dear Joseph,
In regards to your recommendation to use Herbal Formula #44, I want to say thank you.
Two months ago, I was resigned to go through life not being able to do the things I love, such as training and showing my Tennessee Walker stallion. My doctor told me I would never be any better. It was costing me an average of $30 a month just to be able to breathe.
Then you came into my life. Now I am feeling great and back training my stallion, and it is only costing me about $10 a month.
Thank you, Joseph.
Sylvia Simms
Portland, OR


To Whom It May Concern:
I purchased Herbal Formula #53 and gave them to my pet, a 70 lb. German Sheppard. The formula got rid of the worms completely, and my dog is gaining weight again.
Candie Sharpe
Portland, OR


Dear Sir,
I bought Herbal Formula #51 and Vibrational Formula #125 from Joseph, and have enjoyed the results of losing weight and excess fat in areas where I could not otherwise lose, such as hips, thighs and calves. I find it rewarding to lose weight in these areas, for I have tried for years. I was pleased to find your herbal and vibrational formulas to be such an aid in losing weight without involving any form of addiction like other pills. It is a perfectly natural way to lose and control one's weight.
Sincerely,
Holly Weldon
Hood River, OR


To Whom It May Concern,
I purchased Herbal Formula #49, and it works wonders for me. I would not be without it now. Thank you.
Lezzetta Selby
Portland, OR


Dear Joseph,
I went to Kaiser 3 weeks ago and had many tests taken. They said I had symptoms of Ketones and 4+ sugar diabetes, and said that I was going into acidosis. I was extremely ill from an assortment of ailments with my bladder, intestines and severe respiratory problems, pains in the chest and abdomen. After talking with you, Joseph, I began using Herbal Formulas #19, #43, #40 and #44. Within 2 days, I was feeling 100% better. Within 3 1/2 days, I was full of vitality, happiness, serenity and the wonderful feeling of life. What a wonderful feeling to feel healthy again.
I also watched what I was eating, and avoided most processed foods and reduce my intake of milk products.
I would like to recommend to everyone that has diabetes that they look into using natural herbs along with sensible eating habits. Last year at this time, I was using 45 units of insulin daily (sometimes as much as 80 units). I am not taking ANY insulin now, and I show NONE of the symptoms of diabetes.
Thank you so much, Joseph.
Jada M. Morris
Portland, OR


To Those Concerned,
My wife and I have been afflicted with herpes for over three years. Living with this illness is a continually painful existence. The itching and burning sores are constantly aggravating. The open and weeping sores would spread quickly and not heal up for months at a time. The sores were only a surface symptom of the illness that raged within us. Herpes manifests as a very burning, itching, painful and dry skin irritation.
The emotional aspect of dealing with two incurable illnesses was very difficult. We consulted various doctors, visited several clinics, read books and tried any way we could think of to resolve this disorder. The answer was always the same: "There is no cure for herpes. Learn to live with it".
To further compound this problem, we discovered in July that my wife Holly had cervical cancer, which has been linked to the herpes virus. Since cancer is a life-threatening disease, we began a renewed search for a cure. After dealing with more doctors, clinics, pills, drugs and finally surgery, Holly still had cancer. The doctors said that the only possible course of action would be for her to have a compete hysterectomy. They also indicated that the irreversible surgical procedures may not stop the cancer growth.
It was at this point in our crisis that we learned about an herbalist in the Pacific Northwest named Joseph. In November, we went to meet with him, and he recommended specific herbal formulas and significant dietary changes.
About 8 weeks after Holly began taking Herbal Formulas #26, #45 and #50, she had her first negative pap smear and biopsy. Much to our relief, all tests over the next 18 months have proven to be negative as well.
We were now back to where we started with that painful, irritating and so-called incurable herpes. However, we now had a different perspective.
Along with Joseph's herbal formulas and instructions, Holly had "cured, purged and cleansed" cancer from her body. The orthodox medical establishment stated that there is no cure for herpes. It was obvious to us that we would have to pursue the solution through alternative methods of treatment.
Much to my relief, Joseph informed us about Herbal Formula #35, and we both started taking it immediately. Five weeks later, we were completely cured of herpes. We are both experiencing absolutely no symptoms whatsoever of that so-called illness.
It is with a great deal of respect that I write this letter concerning both a cancer cure and a herpes cure. If confronted in the future with a serious medical condition, I now know where to turn. Joseph teaches each person how to heal themselves naturally with the herbs that God intended us to use.
Thank you so much, Joseph, for everything.
Skip and Holly Howard
Lafayette, CA


Dear Joseph,
I took your Herbal Formula #19 and Vibrational Formula #91 and I am feeling so good. I no longer have any symptoms of diabetes, but I do have a whole lot of energy. Thanks.
Gary Crawford
Oregon City, OR


Dear Joseph,
As an environmental educator in the Mt. Hood National Forest, I am exposed to an average of 120 sixth-grade students from the greater Portland area for approximately 8 weeks at a time. With little or no time for myself, and constantly working in cold rain and snow, Herbal Formula #2 and Vibrational Formula #72 maintained their integrity and helped to keep my immune system sound and healthy.
Stephen R. Musich
Portland, OR


Hello,
I am a Holistic and Wellness health practitioner. I have been working with vitamins, minerals, herbs and gemstone elixers for many years. I have used myself as a guinea pig to test all the various items available in the natural health field.
I must tell you that Joseph's formulations are the most remarkable products that I have ever put into my body. Everything that this man has done for the past 24 years is all true, and these formulations do exactly what they are supposed to do!
I needed to find the most powerful natural herbal and gemstone elixer combinations, and Joseph's formulations are the only ones that use both herbs and flower/gemstone essences.
I have studied both herbs and gemstones, and I must tell you that you are getting not only the best, but the most in-depth herbal and vibrational products.
The entire universe is composed of different levels and degrees of energies. We are part of these energies on all levels of existence, both the inner and outer parts of our being.
Energy is composed of two major characteristics, positive and negative. It is the negative energy that damages our cells, organs and various other parts of our bodies. Joseph's formulations remove the negative dysfunctional attitudes or issues and restore the positive psychological conditions that allows us to function on the highest level that we are able.
Every one of Joseph's formulas that I have used so far has definitely worked for me. As a matter of fact, they have helped to save my life. Traditional doctors have given up on me, and I had to find something that would heal me on all levels of my being.
I am still using Joseph's formulas and I intend to keep them in my life and eventually become a distributer for his products. As a professional person who cares, I must share these formulas with the rest of the world.
Sincerely,
Dr. H.V. Stone Ph.D.
San Diego, CA


Dear Joseph,
I had arthritis in my joints and knees so bad that I fell down some stairs and broke my arm on account of it.
I took Herbal Formula #9 and Vibrational Formula #79 and I have noticed that the soreness and aching sensations are gone. These formulas are great, and are what God intended for us to use.
God bless you, and keep up the good work.
Elsie Hollenbeck
Portland, OR