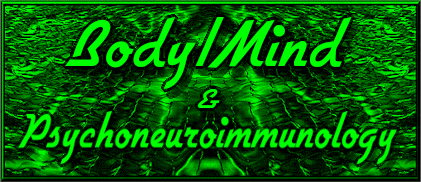 Press the ADD button located beneath each book on this page that you wish to place in your shopping cart. Press the VIEW button in order to review the book-titles that you have already selected.


INDICATES A BEST SELLER IN THIS CATEGORY

22 NON-NEGOTIABLE LAWS OF WELLNESS:
FEEL, THINK & LIVE BETTER THAN YOU EVER THOUGHT...
by Greg Anderson
$12.00



AGELESS BODY


by Chris Griscom
$14.95


ALIVE AND WELL:
A WORKBOOK FOR RECOVERING YOUR BODY
by Rita Justice
$16.00


ANATOMY OF AN ILLNESS
AS PERCEIVED BY THE PATIENT:
REFLECTIONS ON HEALING AND REGENERATION
by Norman Cousins
$12.95


ANGER KILLS:
17 STRATEGIES FOR CONTROLLING THE HOSTILITY
THAT
CAN HARM YOUR HEALTH
by Redford & Virginia Williams
$5.50


ANSWER CANCER:
ANSWERS FOR LIVINC --- A MIND MODEL FOR HEALING
by Stephen C. Parkhill
$9.95



AWAKENING INTUITION:


USING YOUR MIND-BODY NETWORK
FOR
INSIGHT & HEALING
(Hardcover)
by Mona Lisa Schulz
$25.00


AYURVEDA AND THE MIND:
THE HEALING OF CONSCIOUSNESS
by David Frawley
$19.95


BALANCE OF BODY, BALANCE OF MIND:
A ROLFER'S VIEW OF BUDDHIST PRACTICE IN THE WEST
by Will Johnson
$16.95


BELIEFS:
PATHWAYS TO HEALTH AND WELL-BEING
by Robert Dilts et al
$13.95


BEYOND THE RELAXATION RESPONSE
by Herbert Benson & W. Proctor
$5.99


BODY (THE):
TOWARD AN EASTERN MIND-BODY THEORY
by Yuasa Yasuo
$21.95


BODY LEARNING:
HOW THE MIND LEARNS FROM THE BODY ---
A PRACTICAL APPROACH
by Ginny Whitelaw
$14.00


BODYMIND
by K. Dychtwald
$12.95


BODYMIND ENERGETICS:
TOWARD A DYNAMIC MODEL OF HEALTH
by Mark Seem & Joan Kaplan
$18.95


BODYMIND WORKBOOK:
EXPLORING
HOW THE BODY & THE MIND WORK TOGETHER
by Debbie Shapiro
$13.95


BODY, SELF AND SOUL:
SUSTAINING INTEGRATION
by Jack L. Rosenberg
$18.95


BODY SYMBOLISM:
THE FASCINATING STUDY
OF
OUR MIND-BODY COMMUNICATIONS,
WITH SUGGESTIONS...
by Richard Rybicki
$15.95


BODYWISE
by Joseph Heller & W. Henkin
$17.95


BONE, BREATH AND GESTURE:
PRACTICES OF EMBODIMENT, VOL. 1
by Don Johnson
$22.50



BRAIN STATES


by Tom Kenyon
$11.95


BUDDHA'S NATURE:
A PRACTICAL GUIDE TO ENLIGHTENMENT
THROUGH EVOLUTION
(Hardcover)
by Wes Nisker
$23.95


CANCER AND CONSCIOUSNESS
(interviews with Ann Wigmore, Michio Kushi, Bernie Siegel, etc.)
by Barry Bryant
$18.95


COMPASSIONATE LAUGHTER:
JEST FOR YOUR HEALTH!
by Patty Wooten
$12.95


CORTICAL MONKEY AND HEALING:
THE BRAIN BOXED-UP IN BOXES
by Majid Ali
$14.95


CORY EVERSON'S LIFEBALANCE:
COMPLETE MIND/BODY PROGRAM...
LEANER BODY, BETTER HEALTH...
by Cory Everson & G. Blackburn
$16.95


CREATING HEALTH:
HOW TO WAKE UP THE BODY'S INTELLIGENCE
by Deepak Chopra
$11.95



CREATION OF HEALTH:


THE EMOTIONAL, PSYCHOLOGICAL
&
SPIRITUAL RESPONSES THAT PROMOTE HEALTH...
by C. Norman Shealy & C. Myss
$15.00


CREATIVE WELLNESS:
THE POWER OF THE PERSONALITY TO HEAL SELF
by Michelle Lusson
$11.95


DEEP HEALING:
THE ESSENCE OF MIND/BODY MEDICINE
by Emmett Miller
$12.95



DISCOVERING THE BODY'S WISDOM:


A COMPREHENSIVE GUIDE
TO
MORE THAN 50 MIND-BODY PRACTICES...
by Mirka Knaster
$15.95


DISCOVERING THE POWER OF SELF-HYPNOSIS:
...PROVEN APPROACH FOR ENABLING CHANGE &...
HEALING
by Stanley Fisher
$14.95


EMOTIONAL BRAIN:
MYSTERIOUS UNDERPINNINGS OF EMOTIONAL LIFE
by Joseph LeDoux
$14.00


EMOTIONAL WEIGHT:
CHANGE YOUR RELATIONSHIP WITH FOOD
BY CHANGING YOUR RELATIONSHIP WITH YOURSELF
by Colleen A. Sundermeyer
$13.50


FAITH, HOPE AND HEALING:
HOW YOUR OUTLOOK CAN HELP YOU FIGHT DISEASE
by the Editors of Consumer Guide
$5.99


FEED YOUR SOUL:
A COOKBOOK THAT NOURISHES BODY, MIND & SPIRIT
by George Fowler & Jeff Lehr
$12.00



FEELINGS BURIED ALIVE NEVER DIE...


by Karol Kuhn Truman
$14.95


FITONICS FOR LIFE:
THE HIGH-ENERGY LIFESTYLE FOR THE 21ST CENTURY
by Marilyn Diamond & D. Schnell
$6.99


FROM MEDICATION TO MEDITATION
by Osho (Bhagwan) Rajneesh
$19.95


GETTING WELL AGAIN
by O. Carl Simonton
$6.99


GHORAA AND LIMBIC EXERCISE
by Majid Ali
$15.99


HEAD FIRST:
THE BIOLOGY OF HOPE
&
THE HEALING POWER OF THE HUMAN SPIRIT
by Norman Cousins
$13.95


HEALING AND THE MIND
by Bill Moyers
$19.95


HEALING EMOTIONS:
CONVERSATIONS WITH THE DALAI LAMA
ON
MINDFULNESS, EMOTIONS & HEALTH
by Daniel Goleman (Ed.)
$15.00


HEALING ESSENCE:
A CANCER DOCTOR'S PRACTICAL PROGRAM
FOR
PHYSICAL & SPIRITUAL WELL-BEING
(Hardcover)
by Mitchell L. Gaynor
$22.00


HEALING HYPERTENSION:
OVERCOMING YOUR HIGH BLOOD PRESSURE
BY
ADDRESSING ITS HIDDEN SOURCE
(Hardcover)
by Samuel J. Mann
$24.95


HEALING LANDSCAPE:
THERAPEUTIC OUTDOOR ENVIRONMENTS
(with 150 illustrations)
(Hardcover)
by Martha M. Tyson
$59.95


HEALING MIND
by Irving Oyle
$7.95


HEALINGMIND:
THE STARTLING LINK BETWEEN
OUR BRAIN, OUR BEHAVIOR & OUR IMMUNE SYSTEMS
(Hardcover)
by Paul Martin
$25.95


HEALING MIND, BODY, SPIRIT:
TAKE CONTROL OF YOUR HEALTH & WELL-BEING
by M. J. Abadie
$10.95


HEALING MIND, HEALTHY WOMAN:
USING THE MIND-BODY CONNECTION
TO
MANAGE & TAKE CONTROL...
by Alice D. Domar & H. Dreher
$13.95


HEALING MIND OF MAN:
ARISE & SHINE
(Hardcover)
by Bernard Jensen
$39.95


HEALING NOW:
YOUR PERSONAL GUIDE THROUGH CHALLENGING TIMES
by Bobbie Probstem
$9.95


HEALING POWER OF MIND:
PRACTICAL TECHNIQUES
FOR
HEALTH & EMPOWERMENT
by Rolf Alexander
$10.95



HEALING POWER OF MIND:


SIMPLE MEDITATION EXERCISES
FOR
HEALTH, WELL-BEING & ENLIGHTENMENT
by Thondup Tulku Rinpoche
$12.95


HEALING THE HEART, HEALING THE BODY:
A SPIRITUAL PERSPECTIVE
ON
EMOTIONAL, MENTAL & PHYSICAL...
by Ron Scolastico
$12.95


HEALING VISUALIZATIONS:
CREATING HEALTH WITH IMAGERY
by Gerald Epstein
$12.95


HEALTH AND HEALING:
UNDERSTANDING CONVENTIONAL
&
ALTERNATIVE MEDICINE TODAY
by Andrew Weil
$13.00


HEALTH BEYOND BELIEF:
BREAKING THE BELIEFS THAT BLOCK OUR BIRTHRIGHT
FOR
RADIANT HEALTH
by Doreen Carrie & Pat Comforti
$14.95


HEALTHY MIND, HEALTHY BODY HANDBOOK:
HOW TO USE YOUR MIND TO ---
RELIEVE STRESS, STAY WELL...
by Robert Ornstein & D. Sobel
$14.95


HEALTHY PLEASURES
by Robert Ornstein & D. Sobel
$11.00


HEART & SOUL:
A PSYCHOLOGICAL & SPIRITUAL GUIDE
TO
PREVENTING & HEALING HEART DISEASE
by Bruno Cortis
$12.00


HEARTBREAK AND HEART DISEASE:
A MIND/BODY PRESCRIPTION FOR HEALING THE HEART
(Hardcover)
by Stephen T. Sinatra
$22.95



HEART'S CODE:


TAPPING THE WISDOM & POWER
OF
OUR HEART ENERGY --- CELLULAR MEMORIES...
(Hardcover)
by Paul Pearsall
$25.00


HEART'S CODE:
TAPPING THE WISDOM & POWER OF OUR HEART ENERGY
by Paul Pearsall
$13.00


HOLISTIC HEALTH THROUGH MACROBIOTICS:
A COMPLETE GUIDE TO MIND/BODY HEALING
by Michio Kushi & Edward Esko
$19.00


HOW TO LIVE BETWEEN OFFICE VISITS:
A GUIDE TO LIFE & HEALTH
by Bernie Siegel
$13.50


HOW WE LIVE
(formerly WISDOM OF THE BODY)
by Sherwin B. Nuland
$14.00


HYPNOTHERAPY:
A GUIDE TO IMPROVING HEALTH & WELL-BEING
WITH HYPNOSIS
by Ursula Markham
$13.95


I GOT PREGNANT, YOU CAN TOO!
HOW HEALING PHYSICALLY, MENTALLY & SPIRITUALLY
LEADS TO FERTILITY
by Katie Boland
$12.00


IMAGERY FOR GETTING WELL:
CLINICAL APPLICATIONS OF BEHAVIORAL MEDICINE
by Deidre Brigham
$20.00


IMMUNE POWER PERSONALITY:
SEVEN TRAITS YOU CAN DEVELOP TO STAY HEALTHY
by Henry Dreher
$13.95


IN SEARCH OF HEALING:
WHOLE BODY HEALING
THROUGH
THE MIND-BODY-SPIRIT CONNECTION
by William A. McGarey
$12.00


INNER HARMONY:
ACHIEVING PHYSICAL, MENTAL & EMOTIONAL WELL-BEING
by Jan De Vries
$15.95


IRRITABLE BOWEL SYNDROME
AND
THE MIND-BODY BRAIN-GUT CONNECTION:
AN 8-STEP 12-WEEK PLAN...
by William B. Salt
$19.95


JOURNEY INTO HEALING:
AWAKENING THE WISDOM WITHIN YOU
(Hardcover)
by Deepak Chopra
$15.00



KITCHEN TABLE WISDOM:


STORIES THAT HEAL
by Rachel Naomi Remen
$12.50


LIGHT YEARS AHEAD:
THE ILLUSTRATED GUIDE
TO
FULL SPECTRUM & COLORED LIGHT MINDBODY HEALING
by Brian Breiling & b. Argisle
$19.95


LONGEVITY STRATEGY:
GOING FOR 100
THROUGH
THE BRAIN-MIND-BODY CONNECTION
(Hardcover)
by David Mahoney & R. Restak
$22.95


LONGEVITY STRATEGY:
HOW TO LIVE TO 100
USING THE BRAIN-BODY CONNECTION
by David Mahoney & R. Restak
$14.95


LOVE, MEDICINE AND MIRACLES:
LESSONS LEARNED ABOUT SELF-HEALING
FROM
EXCEPTIONAL PATIENTS
by Bernie Siegel
$14.00


MEANING AND MEDICINE:
A DOCTOR'S TALES OF BREAKTHROUGH & HEALING
by Larry Dossey
$14.95


MENTAL EDGE:
MAXIMIZE YOUR SPORTS POTENTIAL
WITH
THE MIND-BODY CONNECTION
by Kenneth Baum & Richard Trubo
$13.95


MENTAL FITNESS:
BASIC WORKOUTS FOR MIND, BODY & SOUL
by Michiko J. Rolek
$14.95


MIND AS HEALER, MIND AS SLAYER
by Kenneth Pelletier
$13.95


MIND-BODY THERAPY:
METHODS OF IDEODYNAMIC HEALING IN HYPNOSIS
by Ernest L. Rossi & D. Cheek
$24.95


MIND/BODY MEDICINE:
HOW TO USE YOUR MIND FOR BETTER HEALTH
by Daniel Goleman et al (Eds.)
$14.95



MINDBODY PRESCRIPTION:


HEALING THE BODY, HEALING THE PAIN
(Hardcover)
by John E. Sarno
$22.00


MIND OVER MALIGNANCY:
LIVING WITH CANCER
by Wayne D. Gersh et al
$12.95


MIND SCIENCE:
AN EAST-WEST DIALOGUE
by the Dalai Lama (14th) et al
$13.95


MINDING THE BODY, MENDING THE MIND
by Joan Borysenko
$14.95


MOLECULES OF EMOTION:
THE SCIENCE BEHIND MIND-BODY MEDICINE
(foreword by Deepak Chopra)
by Candace Pert
$14.00



MOLECULES OF EMOTION:


WHY YOU FEEL THE WAY YOU FEEL
(foreword by Deepak Chopra)
(Hardcover)
by Candace Pert
$25.00


MOON TIME:
THE ART OF HARMONY WITH NATURE & LUNAR CYCLES
by Johanna Paungger & T. Poppe
$19.95


MOVING BEYOND A.D.D.:
AN EFFECTIVE, HOLISTIC, MINDBODY APPROACH
by Rita Kirsch & Avery Hart
$16.95


NATURALLY POWERFUL:
200 SIMPLE ACTIONS
TO
ENERGIZE BODY, MIND, HEART & SPIRIT
by Valerie Wells
$13.00



NOURISHING WISDOM:


A BODY-MIND APPROACH TO NUTRITION & WELL-BEING
by Marc David
$11.00


OWNER'S MANUAL FOR THE BRAIN:
PRACTICAL APPLICATIONS FROM MIND/BRAIN RESEARCH
by Pierce Howard
$19.95


PEACE, LOVE AND HEALING:
BODYMIND COMMUNICATION
&
THE PATH TO SELF-HEALING --- AN EXPLORATION
by Bernie Siegel
$14.00


PEAK PERFORMANCE LIVING:
EASY, DRUG-FREE WAYS
TO
ALTER YOUR OWN BRAIN CHEMISTRY...
by Joel Robertson & Tom Monte
$13.00



PERFECT HEALTH:


COMPLETE MIND/BODY GUIDE
by Deepak Chopra
$14.00



PERFECT WEIGHT:


THE COMPLETE MIND-BODY PROGRAM
FOR
ACHIEVING & MAINTAINING YOUR WEIGHT
by Deepak Chopra
$12.00


PLEASURE CONNECTION:
HOW ENDORPHINS AFFECT OUR HEALTH & HAPPINESS
by Deva & James Beck
$12.95


PLEASURE PRESCRIPTION:
A NEW WAY TO WELL-BEING
by Paul Pearsall
$13.95


PNI (PSYCHONEUROIMMUNOLOGY):
THE NEW MIND/BODY HEALING PROGRAM
by Elliott S. Dacher
$12.95


POWER HEALING:
USE THE NEW INTEGRATED MEDICINE...CURE YOURSELF
(formerly FOUR PILLARS/HEALING)
by Leo Galland
$14.00


POWER OF THE MIND TO HEAL:
RENEWING BODY, MIND & SPIRIT
by Joan & Miroslav Borysenko
$12.00


PREPARE FOR SURGERY, HEAL FASTER:
A GUIDE OF MIND-BODY TECHNIQUES
by Peggy Huddleston
$14.95


PSYCHIC EMPOWERMENT FOR HEALTH AND FITNESS
by Joe H. Slate
$12.95


PSYCHIC SYMBOLISM
OF
HEADACHES, INSOMNIA AND UPSET STOMACH
(Search for Reality, Part 6)
by Manly P. Hall
$4.95


QUANTUM HEALING:
EXPLORING THE FRONTIERS OF MIND/BODY MEDICINE
by Deepak Chopra
$14.95


REMARKABLE RECOVERY:
WHAT EXTRAORDINARY HEALINGS TELL US
ABOUT
GETTING WELL & STAYING WELL
by Caryle Hirshberg et al
$12.00


REMARKABLE RECOVERY:
WHAT EXTRAORDINARY HEALINGS TELL US
ABOUT
GETTING WELL & STAYING WELL
(Hardcover)
by Caryle Hirshberg et al
$23.95


SECRETS TO HAPPINESS, INNER PEACE AND HEALTH:
COMPLETE GUIDE TO OPTIMAL WELLNESS...
by Brian K. Bailey
$15.95


SELF IMAGERY:
CREATING YOUR OWN GOOD HEALTH
by Emmett Miller
$11.95


SOUL BODIES
by Chris Griscom
$16.00


SOUL RETURN:
INTEGRATING BODY, PSYCHE AND SPIRIT
by Aminah Raheem
$12.95


SPACE, TIME AND MEDICINE
by Larry Dossey
$18.00


STAYING WELL WITH GUIDED IMAGERY:
HOW TO HARNESS THE POWER OF YOUR IMAGINATION...
by Belleruth Naparstek
$12.99


STEPPING STONES TO PERSONAL HEALING:
A TRADITIONAL PHYSICIAN
GOES BEYOND THE LIMITATIONS...
by Robert N. Koppen
$14.95


SUBCONSCIOUS MIND AND THE CHALICE
by Torkom Saraydarian
$18.00


TEN HABITS OF NATURALLY SLIM PEOPLE:
AND HOW TO MAKE THEM PART OF YOUR LIFE
by Jill Podjasek & J. Carney
$12.95


TIMELESS HEALING:
THE POWER & BIOLOGY OF BELIEF
by Herbert Benson & Marg Stark
$13.00


TOWARD BALANCE:
PSYCHO-PHYSICAL INTEGRATION
&
VIBRATIONAL THERAPY
by Rita McNamara
$8.95


TRANSFORM YOUR EMOTIONAL DNA:
UNDERSTANDING THE BLUEPRINT OF YOUR LIFE
by Theresa Dale
$19.95


TRANSPERSONAL MEDICINE:
THE NEW APPROACH TO HEALING BODY-MIND-SPIRIT
(Hardcover)
by G. Frank Lawlis
$23.00


UNCONDITIONAL LIFE:
DISCOVERING THE POWER TO FULFILL YOUR DREAMS
by Deepak Chopra
$14.95


WELL-BEING JOURNAL:
DRAWING ON YOUR INNER POWER TO HEAL YOURSELF
by Lucia Capacchione
$12.95


WELLNESS:
JUST A STATE OF MIND?
by Eldon Taylor
$5.95


WELLNESS BOOK:
COMPREHENSIVE GUIDE TO MAINTAINING HEALTH
&
TREATING STRESS-RELATED ILLNESS
by Herbert Benson & E. Stuart
$15.00


WELLNESS JOURNEY
by M. Vance Romane
$15.00


WELLNESS WORKBOOK:
A GUIDE TO ATTAINING HIGH LEVEL WELLNESS
by R. Ryan & J. Travis
$16.95


WHEN CHICKEN SOUP IS NOT ENOUGH:
FINDING THE KEY TO HEALTH, WELLNESS & BEYOND...
by Ralph Retherford
$14.95


WHERE HEALING WATERS MEET:
TOUCHING THE MIND & EMOTIONS THROUGH THE BODY
by Clyde W. Ford
$13.95


WHOLE MIND:
THE DEFINITIVE GUIDE
TO
ALTERNATIVE THERAPIES FOR MIND, MOOD & EMOTION
by Lynette Bassman (Ed.)
$22.95


WHOLE PERSON FERTILITY PROGRAM:
A REVOLUTIONARY MIND-BODY PROCESS
TO
HELP YOU CONCEIVE
by Niravi Payne & B. Richardson
$14.00


WHOLISTIC HEALING:
HOW TO HARMONIZE YOUR BODY, MIND & SPIRIT
WITH
LIFE FOR FREEDOM, JOY...
by Elan Neev
$10.95


WISDOM OF HEALING:
A NATURAL MIND BODY PROGRAM
FOR
OPTIMAL WELLNESS
by David Simon
$15.00


WIZDOM WITHIN:
A LIFE-GUIDANCE SYSTEM ---
SCIENCE & SPIRITUALITY TO OPTIMIZE QUALITY OF LIFE
by Irving Oyle & Susan Jean
$12.95


WORKING OUT, WORKING WITHIN:
THE TAO OF INNER FITNESS
THROUGH
SPORTS & EXERCISE
(Hardcover)
by Jerry Lynch & Al Huang
$23.95


WORKING WITH THE DREAMING BODY
by Arnold Mindell
$11.95


WRITE YOUR OWN PLEASURE PRESCRIPTION:
60 WAYS TO CREATE BALANCE & JOY IN YOUR LIFE
by Paul Pearsall
$12.95


YOU CAN'T AFFORD THE LUXURY
OF
A NEGATIVE THOUGHT
by Peter McWilliams
$5.95



YOUR BODY BELIEVES EVERY WORD YOU, SAY:


THE LANGUAGE OF THE BODY/MIND CONNECTION
by Barbara Hoberman Levine
$13.95


YOUR BODY BELIEVES EVERY WORD YOU SAY:
THE LANGUAGE OF THE MIND/BODY CONNECTION
by Barbara Hoberman Levine
$15.95




YOUR BODY SPEAKS ITS MIND
by Stanley Keleman
$12.95


YOUR BODY SPEAKS YOUR MIND:
HOW YOUR THOUGHTS & EMOTIONS
AFFECT YOUR HEALTH
by Debbie Shapiro
$14.95


YOUR BODY'S WISDOM:
A BODY CENTERED APPROACH
TO
HEALING THE PAST, EMBRACING THE PRESENT...
by Renee Welfeld
$15.00


YOUR PERSONALITY, YOUR HEALTH:
CONNECTING...WITH
THE HUMAN ENERGY SYSTEM, CHAKRAS & WELLNESS
by Carol Ritberger
$12.95