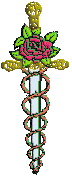 The following therapeutic index provides a complete alphabetical listing of various physical ailments or disease-conditions, along with suggested Professional Herbal and Vibrational Formulas.
My formula recommendations below include both essential (mandatory) and optional choices. The list of optional formulas apply to various related circumstances that are sometimes associated with the primary ailment or disease-condition that you are addressing. Click on each optional formula hyperlink in order to view their specific use, and then select only those optional formulas that will address your specific situation.
The color-coded abbreviations PHF and PVF below refer to the Professional Herbal and Vibrational Formulas.
Select the first letter below of the Physical Ailment in order to view the appropriate section of the Index.
A B C D E F G H I J K L M N O P Q R S T U V W X Y

Refer to the Mental/Emotional Imbalances Index
Read the Introduction to Herbal Medicine
Read the Introduction to Vibrational Medicine
Read the Herbal and Vibrational Formula Testimonials
Read the List of Frequently Asked Questions
Read the Statistical Data Analysis Report



QUINSY (Abscess/Inflamed Throat) (See TONSILLITIS)




Malignant (See DIPHTHERIA)

A B C D E F G H I J K L M N O P Q R S T U V W X Y

Dosage Schedule
Below are listed the various degrees of severity associated with all disease-conditions.
An acute condition pertains to an imbalance that has existed for only a short period of time, usually anywhere from 1 or 2 weeks to 30 days. A chronic condition describes those imbalances that have persisted over a much more extended period of time, and may range anywhere from a few months to several years. Of course, a severe condition has reached a state that is rapidly becoming life-threatening to an organism, whereupon it becomes a terminal condition.
The following dosage-schedule should be employed when using my Professional Herbal and Vibrational Formulas in order to attain maximum benefits for those ailments that exhibit any of these conditions. NOTE: When administering the vibrational formulas, place the dosage directly under the tongue and hold it in your mouth for up to 60 seconds. This allows the vibrational formula to interact with the enzymes in the saliva for better assimilation. You may also add your dosage to a glass of distilled or natural spring water. CAUTION: Do not ingest the vibrational formulas with hot water or other similar beverages, due to their extreme sensitivity to heat or noxious odors. Shake well (at least 10 times) prior to ingesting the vibrational formulas in order to activate the subtle/energetic properties. Do NOT shake the herbal formulas.
(Acute)
Herbal Formulas: 1/2 to 1 dropperful every 4 hours
Vibrational Formulas: 10 drops every 4 hours
(Chronic)
Herbal Formulas: 1/2 to 1 dropperful every 2 hours
Vibrational Formulas: 10 drops every 2 hours
(Severe)
Herbal Formulas: 1/2 to 1 dropperful every hour
Vibrational Formulas: 10 drops every hour
(Terminal)
Herbal Formulas: 1 to 2 droppersful every hour
Vibrational Formulas: 10 drops every hour